4Medapproved.com History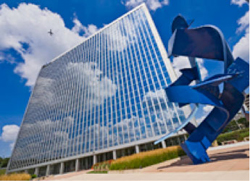 The 4Medapproved Corporation was founded in December of 2010 to address the growing nationwide need in the medical community for aggregated unbiased and trustworthy information regarding the topic of electronic medical records. The added push by the federal government with the HITECH Act and Meaningful Use Requirements further promoted the management team and staff to create access to expanded tools and guidance on the site as well as to a full educational curriculum through the 4MedTraining program. The site was designed intentionally to provide open and free access to this agnostic knowledge base for all medical community end-users.
An effort was launched in late 2011 to create site sponsorship opportunities for vendors, distributors, manufacturers and consultants in support of this important resource initiative. 4Medapproved.com has been successful in securing a strong initial group of forward-thinking companies and organizations to help continue this mission (see our current list of contributing content providers, sponsors and partners) and to create a comprehensive network of Health Information Technology providers for total product and service delivery through the 4MedMarketplace online.
Corporate Management Team
Kevin Donnelly, Managing Director, CEO

Kevin has worked in healthcare and technology for over 25 years as a general manager and consultant primarily in healthcare and financial services industries, for companies ranging in size from start-up to Fortune 25. Kevin has significant industry experience with Cardinal Health, Inc., Baxter International, and American Hospital Supply Corporation, where he held positions in senior management. He led the healthcare practice at Alliance Consulting and SNOMED International while an executive with the College of American Pathologists. Kevin also co-founded Business Logic Corporation, a software and services company providing connectivity solutions by leveraging standards and Internet technology.
Wendy Whitmore, Managing Partner, CIO

Ms. Whitmore has over 22 years of experience in the healthcare and information technology industries. She served as marketing and strategic planning coordinator at Framingham Union Hospital in Framingham, MA; as training director for hospital contracts via HBO Hospital Software (subsequently HBOC/McKesson) in Foster City, CA and most recently, as Managing Partner for SSG Consulting, LLC a Chicago-based HIT (Healthcare Information Technology) consulting firm. Wendy founded 4Medapproved.com in 2010 in an effort to lead the EMR industry by aggregating content regarding electronic medical records and healthcare information technology through an online comprehensive resource for the nationwide medical community.
David Gorter, Senior Partner, Company President

David is a serial entrepreneur and visionary investor with over 25 years of hands-on experience in service industry ownership and management. He recognized the value in the 4Medapproved.com concept as a scaled nationwide model of his regional HIT computer consulting business and is currently the primary investor. His regional service business was developed to help hospitals, doctors and their staffs address the ongoing EMR mandate; offering services including but not limited to: explaining the incentives and timetables, researching solutions, offering pre and post implementation consulting support, coordinating contractors to help migrate data and train staff; advising on various compatible hardware options, helping with the purchase and installation of comprehensive technology and providing ongoing technical support, maintenance and vendor management.
David Munson, CFO


Dave contributes his 20+ year experience as CFO for a successful services organization to the 4Medapproved bench. With a Masters in Public Affairs and a significant contribution to his local community, he lends his depth of fiscal and social responsibility to the management team.
Advisory Board
Dr. Lowell Weil, Jr., DPM, MBA, Clinical EMR and Online Medical Site Advisor

Dr. Weil, Jr. serves as the President and Fellowship Director of the Weil Foot & Ankle Institute (WFAI) (www.weil4feet.com). WFAI was on the cutting edge of EHR/EMR Technology, implementing an early paperless system in 1994 and customizing to effect better patient care by helping to develop an efficient speech recognition component and by fully integrating digital radiography and other technologies. Dr. Weil is published in three languages, has lectured nationally and internationally and is the past President of the International Society for Medical Shockwave Treatment. Additionally, Dr. Weil, Jr. recently developed and operated a successful internet based medical business, OurDoctorStore.com; bringing a strong understanding of web-based medical site delivery to the 4Medapproved advisory team.
Peter Clemens, Healthcare Business Development Advisor

Pete is a healthcare executive with extensive sales and operations experience across multiple healthcare delivery channels. Pete manages key relationships with manufacturers, distributors, group purchasing organizations and customers. Pete has a long track record of success in large national and regional Integrated Delivery Network accounts driving contract negotiations and implementation of agreements that deliver incremental growth through standardization and improved customer utilization. Peter brings his extensive understanding of Healthcare Product Fulfillment to the 4Medapproved Marketplace project as part of his advisory role.
Dr. Ahmed Farag, Clinical and Online Services Delivery Advisor

Dr. Ahmed Farag is a Board Certified Diagnostic Radiologist and Fellow of the Royal College of Physicians of Canada, is Medical Director and a Principal of SKAN National Radiology Services, and President of Diagnostic Imaging Specialists of Chicago, P.C.. Dr. Farag has been a leader and early adopter of RIS/PACS online radiology and web based diagnostic solutions. He completed his Fellowship training at the Brigham and Women's Hospital of Harvard University, where he was awarded the Fellow Teacher of the Year Award by the residents and by the students at Harvard Medical School. Dr. Farag has also engaged in web-based medical service delivery and contributes that professional experience to the advisory board initiatives.
Jennifer Parello, Online Education and Distance Learning Advisor

Jennifer has worked in the educational industry for over 16 years, developing and launching online reference and curriculum initiatives for World Book Encyclopedia Corporation. Her national licensed offerings of web based content include the video-based "World-Book Explains" collection as part of the larger World Book Web delivery system subscribed to by thousands of schools and libraries around the world. Jennifer brings her wealth of professional knowledge of digital and educational programs to the 4MedProTraining initiative through 4Medapproved.
Corporate Contact Information
4Medapproved.com Offices
8770 West Bryn Mawr Ave, Suite 1435, Chicago, Illinois 60631
Billing and Receiving
725 North Skokie Hwy, Lake Bluff, Illinois 60044

(800) 671-1028
info@4medapproved.com
www.4medapproved.com