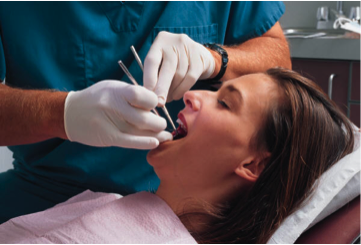 Digital dental images have become widely available. Improved Electronic Medical Record systems (EMR) with the ability to import, sort and manage these images are critical for the success of applying this new technology to dental care.
EMR for dental and oral surgical specialties are unique in their connectivity to imaging systems and dental equipment, offering the practitioner a central record in which to access the complete patient radiologic history, progress and treatment plan.
Currently most dental-focused EHR/EMR systems will allow the site to:
Reduce the use of typing or dictation to create chart notes
Increase the detail of patient records more efficiently
Verify that critical steps have been addressed during the exam or treatment process
Enhance risk management with more detailed, less ambiguous record keeping
Enhance the quality of care with smart decision support tools
Integrate with radiology systems for more comprehensive image management
Easily integrate the connectivity of common dental hardware
In a recent study in which patients as consumers were polled, results showed that nine out of ten patients believe Electronic Medical Records can improve care and reduce the number of medical errors. Additionally more than half said they'd be willing to pay extra if their records were kept in an electronic format.
Find Dental EMR Software:
Search our EMR Software directory and select DENTAL or ORAL SURGERY from the specialty list or search for dental in the product search box. Additionally, contact our product specialist team to help guide you to the best dental EMR solutions and decisions at (800) 671-1028 or info@4medapproved.com.
It is important to remember that your selection of technology/hardware and add-on products is also critical to maintaining the best patient-centered workflow.
Other EHR/EMR/PM Resources for Dental and Oral Surgery Specialties


EDUCATION


ADD-ONS


HARDWARE


IMAGING


ASSISTANCE
Meaningful Use

HITECHAnswers and 4Medapproved partner to bring you the latest information and guidelines regarding HITECH and Meaningful Use!
Learn More.
HIPAA Consulting Services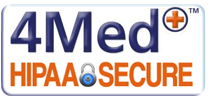 To learn more about 4Med+ HIPAA Consulting Services, click here.
Professional Training Courses

Fore more information about 4Medapproved training courses, including HIPAA training, click here.
Last updated: March 29, 2012