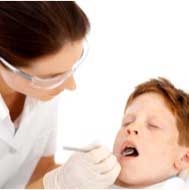 As digital dental images become widely available, Electronic Medical Record systems (EMR) will be critical for the success of applying new technology to dental care.
Dentistry and Oral Surgery as medical specialties address unique dental practice requirements. Some developers have focused on this critical market segment and have provided products designed specifically to meet those distinctive needs.
In addition, some larger certified EMR companies have added dental specific template options to their standard products for dental application.
Unlike conventional paper based records, dental EMR systems facilitate documentation, digital imaging file storage and record management at the point of care.
EHR/EMR/PM Resources for Dental and Oral Surgical Providers
All products listed for this specialty will be designed specifically or will have customized templates identified. Contact our product specialist team to help guide you to the best EMR solutions and decisions (800) 671-1028 or info@4medapproved.com.
Meaningful Use

HITECHAnswers and 4Medapproved partner to bring you the latest information and guidelines regarding HITECH and Meaningful Use!
Learn More.
HIPAA Consulting Services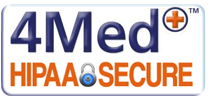 To learn more about 4Med+ HIPAA Consulting Services, click here.
Professional Training Courses

Fore more information about 4Medapproved training courses, including HIPAA training, click here.
Last updated: March 29, 2012