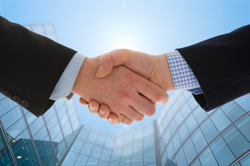 An ambulatory medical practice is a unique environment for information and technology. Several factors inherent in the health care community call for a specific level of competency in order to accurately install, maintain, and support technology. Where a standard small business or residential client might easily call in a local tech group or geek squad, the small to medium sized healthcare client should seek out professionals with specific knowledge of their unique needs. The following are tips to assist in hiring someone for your practice.
Five questions to ask a potential healthcare IT consultant:
Look for thoughtful and detailed answers to each of these questions. This quick evaluation will help identify which tech groups can provide knowledgeable guidance as you move your facility to a more technical infrastructure.
1) Do you have any certifications or support experience in healthcare specific technology?
2) What do you know about HIPAA compliance?
3) How familiar are you with EHR, EMR, or PM solutions?
4) Do you have any experience with or access to Medical Device connectivity?
5) What do you know about electronic vs. paper medical workflow?
Which specific Health IT skillsets do you really need to get started?
Not every practice needs the expertise of a high-level HIT consulting firm. Many agencies identifying themselves as "HIT Proficient" will provide services which exceed your immediate needs. In this case you may find that prices per hour or contract requirements are higher than expected.
To create your initial IT environment, you should seek out a group or individuals who identify themselves as providing technical expertise. Determine what areas you will need help such as:
Skilled IT Assessments - Assess what the practice has in place and what may be needed to be ready for an EHR.
Technology Consulting – Assisting in all aspects of implementation?
Hardware Selection – Assess what you have and what you will need to purchase or upgrade.
Hardware Quotes and Purchasing – Do you need help?
Hardware/Software Support and Systems Maintenance – Who will do this?
IT Installation and Upgrades – Will your new software require this? Who will do it?
Software User Training – Assess all users' basic skills.
EHR Solution and Software Selection – Review, demo, and get references on as many systems as you can.
Readiness and Workflow Assessments – Once a system has been purchased is you workflow aligned with the new technology?
Wired and Wireless Networking – Is your network HIPAA Compliant?
Offsite Backup and Storage – Who will do this?
Waiting Room/Patient Entertainment, Digital Signage and Media – Review and determine what is the right fit for the practice.
Remote Login Assistance and Prompt Phone Support (help desk) Line – Will you need this?
What should you expect from a good Health IT support group?
A good health information technology (HIT) group will focus on the unique needs of your medical environment. They will be tuned into your practice dynamics and look to fit the technology to your specialty, skillsets and personal goals. They should also be your partner in identifying ways to improve efficiencies – both relating to workflow and in terms of your budgeting needs. Any group encouraging you to dramatically change your flow of tasks or to spend more than are practical for your site and size should raise a red flag immediately.
In addition, you should feel that your consultant is your advocate. They should not be pressured by your EHR vendor, hospital, or manufacturers to persuade you in any on direction. Anyone receiving heavy incentives to steer you toward specific solutions, is a reseller, NOT a consultant.
Look for descriptive terms such as independent and agnostic to describe anyone you consider to give you guidance. The independent consultant can engage the services of a reseller, or many resellers, and can monitor the selection of best fit products and services knowledgeably on your behalf.
You should also expect a good consultant to oversee the entire IT infrastructure process. Making sure that all of the identified pieces fall into place at the right times for the right reasons. Ask for a clear project plan and timelines. Look for a checklist of executable goals. Steps identified and outlined with clear objectives will help you feel confident that each step is carefully planned, followed, and achievable.
Solutions, Tools, and Products

Review, compare, and select EHR Software Solutions.
Find consultants that specialize in hospitals and large facilities.
Resources
Related Terms and Acronyms
EHR – Electronic Health Record, relating to a system that is interoperable
EMR – Electronic Medical Record, relating to a system that is stand alone
Health IT Professional – can relate to systems technicians that specialize in health care systems or health care professionals specializing in software applications.
HIPAA - Health Insurance Portability and Accountability Act of 1996 requiring privacy of personal health information.
IT – information technology
PM – Practice Management, relating to systems that do scheduling and billing.

Meaningful Use

HITECHAnswers and 4Medapproved partner to bring you the latest information and guidelines regarding HITECH and Meaningful Use!
Learn More.
HIPAA Consulting Services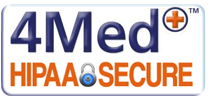 To learn more about 4Med+ HIPAA Consulting Services, click here.
Professional Training Courses

Fore more information about 4Medapproved training courses, including HIPAA training, click here.
Last Updated: May 8, 2013