Create Your EMR Presence Online Automatically.
Subscribe to the EMRPro Pages for your website.

Need current web content for your EMR/medical clients?
4Medapproved.com, the industry leader in independent online EHR/EMR guidance, has created the EMRProPage system–an interactive bank of project tools, educational content, RSS feeds, EMR Q&A LiveChat Service and marketing materials, designed to educate and engage your medical community clients!
These pages are branded with your logo and linked to your existing website allowing visitors to access continually updated information about EMR/PM and Meaningful Use and Government Incentives, with helpful auto-calculators and project management tools.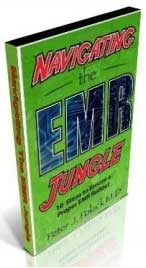 The ProPage Marketing System offers optional LEAD GENERATION tools in the form of FREE DOWNLOADABLE AUDIOBOOK drip campaigns and TRIVIA GAME list building tools. Revenue generating opportunities through technology shopping and web-based consulting tool sales are also available.
To get started, purchase a basic subscription.
Premium Members in the 4MedProNetwork at http://4medpronetwork.com receive the complete EMRProPage marketing system as well as added marketing benefits through the 4Medapproved sponsorship program. 4MedPro Members also have the option of subscribing annually with easy monthly payments via PayPal!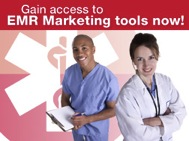 Meaningful Use

HITECHAnswers and 4Medapproved partner to bring you the latest information and guidelines regarding HITECH and Meaningful Use!
Learn More.
HIPAA Consulting Services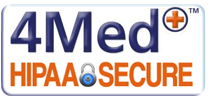 To learn more about 4Med+ HIPAA Consulting Services, click here.
Professional Training Courses

Fore more information about 4Medapproved training courses, including HIPAA training, click here.