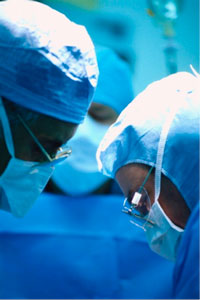 Ambulatory Surgical Centers have unique needs relative to the use of the EHR/EMR solution. Investigation of the competitors in this category will ensure that the transition to an electronic system is more likely to succeed. Common components of the EHR/EMR for surgical centers should include:
Scheduling
Progress note capability with voice activation option
E-Prescribing
Document management system (lab results, test reports, consultations, hospital reports)
Health Maintenance Tracking, Chronic Issues Information and Orders
Standard Reporting for Quality Improvement and Incentive Programs
CCD or CCR, HL7 export/import and data capability
Patient Portal and Messaging
Medical History Information Storage
Billing: ICD and CPT Coding Support
E&M Coding Support

Find the Best Solution
In our EMR Directory, select your size and the SURGICAL CENTER specialty from the drop down lists or search for a specific product in the product search box.
Or contact our product specialist team to help guide you to the best EMR solutions and decisions at (800) 671-1028 or info@4medapproved.com.
It is important to remember that your selection of technology/hardware and add-on products is also critical to maintaining the best patient-centered workflow. See below for more resources.
Other EHR/EMR/PM Resources for Surgical Centers


EDUCATION


ADD-ONS


HARDWARE


IMAGING


ASSISTANCE
Meaningful Use

HITECHAnswers and 4Medapproved partner to bring you the latest information and guidelines regarding HITECH and Meaningful Use!
Learn More.
HIPAA Consulting Services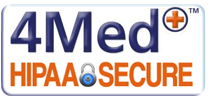 To learn more about 4Med+ HIPAA Consulting Services, click here.
Professional Training Courses

Fore more information about 4Medapproved training courses, including HIPAA training, click here.
Last updated: February 2, 2012