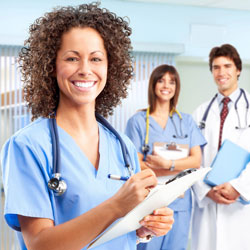 Students in the Healthcare Industry will need to know much more about EHR/EMR than their predeccesors due to the changing technology landscape in medicine.
4Medapproved.com has created a unique EMR and HIT educational series to help students address this emerging topic and provide access to excellent tools for project research. Utilizing the self-paced lessons and "Live EMR Workflow Tutorial" embedded in any of the site learning programs can help students become more knowledgeable and proficient on the topic of medical record management.
Staying abreast of this cutting-edge technology will help students position themselves for current and future employment in healthcare.
EHR/EMR/PM Resources for Healthcare Students



Educational Programs


Research Tools & Guides


Networking & Employment
Educational Programs
Research Tools and Guides
Networking and Employment
Meaningful Use

HITECHAnswers and 4Medapproved partner to bring you the latest information and guidelines regarding HITECH and Meaningful Use!
Learn More.
HIPAA Consulting Services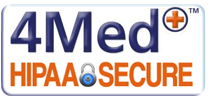 To learn more about 4Med+ HIPAA Consulting Services, click here.
Professional Training Courses

Fore more information about 4Medapproved training courses, including HIPAA training, click here.
Last updated: March 29, 2012