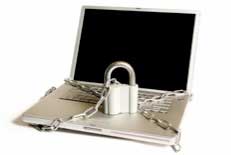 Course Content
What is HIE
What is HIPAA Compliance
How is HIE relevant in current and future EMR implementation
How to accomplish medical environment security
How to explain requirements to the practice
Selecting and configuring products for best security
Case studies and links
What is HIE and HIPAA Compliance?
Health Information Exchange (HIE) represents the transmission of healthcare-related data among facilities, health information organizations (HIO) and government agencies according to national standards. HIE is an integral component of the health information technology (HIT) infrastructure under development in the United States and the associated National Health Information Network (NHIN).
To meet requirements, HIE technology must enable reliable and secure transfer of data among diverse systems and also facilitate access and retrieval of data. The purpose of HIE development is to improve healthcare delivery and information gathering. Most of the major EHR/EMR vendors have already incorporated HIE features and capabilities into their systems. Many are working to improve them to meet the expanding expectations and regulations.
HIPAA is the United States Health Insurance Portability and Accountability Act of 1996. HIPAA Title II includes an administrative simplification section which deals with the standardization of healthcare-related information systems for the information technology industries.
HIPAA seeks to establish standardized mechanisms for electronic data interchange (EDI), security, and confidentiality of all healthcare-related data. The Act mandates: standardized formats for all patient health, administrative, and financial data; unique identifiers (ID numbers) for each healthcare entity, including individuals, employers, health plans and health care providers; and security mechanisms to ensure confidentiality and data integrity for any information that identifies an individual.
These guidelines relate specifically to patient information and medical records, thus guiding a practice to products and services which comply with these requirements is a key component in the HIT consulting space…