About buying products for home healthcare and for managing a PHR (personal health record)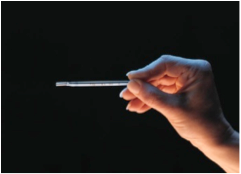 When taking care of yourself or a loved one requiring medical attention, it is best to incorporate products and tools which can help streamline the process.
In today's technology market, there are a variety of helpful basics which can assist in tracking and managing your home healthcare.
To begin, it is important to have a reliable home computer. Yes – that does sound basic. But surprisingly many people limp along with ancient computer equipment that does not support many of the newer applications and is slow or otherwise compromised when accessing web based tools. If you are in need of a reliable recommended computer for this purpose or for your home in general, 4Medapproved has a number of suggestions.
Obviously, the home user does not need quite as robust a unit as a business environment. They can be very reasonably priced and still pack all of the power, durability and longevity you would want to support the standard applications for home medical management.
Your standard workstation choices are DESKTOP or LAPTOP.
For home DESKTOP use we recommend the ALL-IN-ONE units. This means that the workings of your computer are housed all inside the monitor (display) itself. Both MAC and WINDOWS based models come with this design. As consultants, we are also careful regarding your minimum specifications. Our CONSUMER PRODUCTS selections on our storesite guarantees that each unit in every price range is sufficient to support PHR and web based tool use. Our IT/PHR specialists can even help you get setup with products, services and APPS ordered online and via our site.
There are two types of all-in-one desktops. The standard models and the touchscreen models.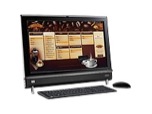 Touchscreen models more closely mimic the functionality of an iPhone, iPad or Android handheld unit and can be operated by touching the screen. This can be helpful when a person is challenged by arthritis or limited in movement for keyboarding. They tend to be slightly more expensive than the standard models – but the added touch features can be helpful to some (and also fun!). In addition, these models are largely wireless. Meaning the mouse/keyboard and internet connectivity do not require wired connections and the unit can be placed essentially anywhere in the house. In effect, allowing you to place the unit almost anywhere there is a power outlet for the single power cord.

Some less expensive standard all-in-one models have wireless capability minus the touch screen capability. Still very portable and easy to use thought requiring use of the regular keyboard and mouse. Our consumer desktop products ship with our signature "antimicrobial" SEAL SHIELD keyboards and mice. Washable and germ reducing to help keep your home medical environment safe!

.

In the laptop universe, you have a number of excellent choices in a variety of price ranges. Still providing a great selection of features and starting in the low $500-$600 price range. Despite the reasonable pricing, we guarantee power, functionality and features to support all home health applications and home user needs.
Your primary decision in the laptop market (once you are confident that the features are sufficient) will be the size and weight of the unit. You can work with a netbook sized unit with a display as a small as 10.1" up to a desktop replacement sized unit with a larger 17" display. The decision is largely based on how you will use it. Will you want to keep it in a stationary location and have more display size – or do you prefer portability (with the ability to tuck it into a travel bag or purse to take to the hospital. A host of screen sizes and weights are available.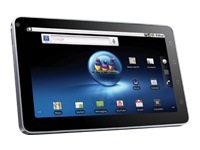 If you wish to keep a stationary unit at home and still have something portable with helpful APPS and tools – you may want to consider a PAD style unit. Available in both APPLE and ANDROID models. These pads work much like phones, are smaller and lightweight, fit easily into a pocket or purse and can house a host of helpful tools for your personal medical management. Visit our APP directory and follow the links to patient or consumer items to find some selected tools for home healthcare use for either model.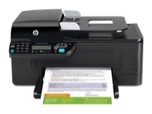 For printing and copying, we also recommend all-in-one units. These multifunction printers/fax/copiers/scanners permit the home user the flexibility to scan medical records, receive faxed results, copy important documents that might be needed to transport to the hospital and also print PHR info and other web based information as needed.


Finally – you want to be sure to have a secure and reliable wireless network in your home. This allows you to connect your all-in-one unit, laptop, pad and wireless printer in your home with speed and portability. A proper wireless router will be secured with a WEP key which any device must enter to access the internet service in your home. Once the key is entered for each technology component it will be saved and will not need to be entered again. A wide range of secure wireless routers exist for home users (one may be provided by your internet service company), or you may purchase one to connect with your home ISP. A simple walk-though from a certified IT technician can make the setup easy.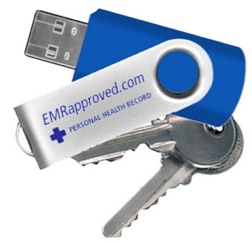 To carry your PHR with you, you may want to consider a secure USB key. Many of these exist on the market and can be purchased online. Confirm that your USB key (flash drive) has a password protection embedded in the drive or better yet, call our PHR help line and we will send you one for FREE along with our low-cost PHR setup service.
Review the detail in the specifications above to find models which will best fit your needs, or call our easy toll free help line @ (800) 671-1028 for assistance in choosing models with your specific needs in mind. To see a list of consumer products on our storesite, click here and click on CONSUMER PRODUCTS from the left or right browse and search menus. All products are recommended and selected on our site by certified EMR/PHR and technology specialists for BEST overall home and home healthcare use.