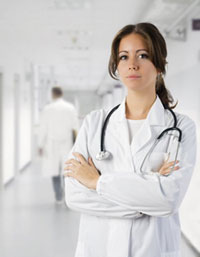 Adoption of EHR/EMR software for mid-sized to larger inpatient medical facilities, hospitals and integrated healthcare organizations is a broad topic with many moving parts.
Well-integrated software spans clinical access and revenue functions as well as patient portal and personal health record delivery and touches all aspects of patient care.
Additionally, as hospitals rollout EMR to their owned and affiliated practices, they are tasked with providing not only software solutions but implementation, support and ongoing maintenance in relationship with the selected vendors.

EHR/EMR/PM Resources for Hospital and Inpatient Facilities

*The EMR software directory offers listings for both Enterprise Hospital Solutions as well as ambulatory solutions which may be applicable to affiliated practice rollout projects. For recommendations regarding Hospital Level EMR Project Consulting, call (800) 671-1028 or contact our phone guidance counselors at: info@4medapproved.com.
Meaningful Use

HITECHAnswers and 4Medapproved partner to bring you the latest information and guidelines regarding HITECH and Meaningful Use!
Learn More.
HIPAA Consulting Services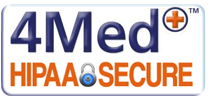 To learn more about 4Med+ HIPAA Consulting Services, click here.
Professional Training Courses

Fore more information about 4Medapproved training courses, including HIPAA training, click here.
Last updated: March 29, 2012