To understand more about why you should choose medical grade accessories for germ reduction in healthcare environments, visit our education page: About HAI and Medical Grade Technology for EMR.
Why We Are Anti-Antimicrobial
Man & Machine, Inc. is an international provider of Medical Grade™ keyboards & mice. These infection control & patient safety peripherals are assembled in the United States and meet the 7 Requirements of a Medical Grade Keyboard. Available in hygienic white or black with backlight, internal magnets to cleanly attach to wall mount units or medical carts, and can be locked for proper cleaning and disinfecting.
Watch a Really Cool Video!
Demo at National EMR Users Conference
Medical Grade Keyboards

Medical Grade Mice

To purchase medical grade technology accessories, please visit our EMR Compatible Technology store at www.4Medapprovedstore.com.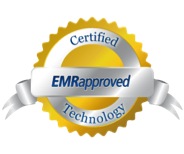 Meaningful Use

HITECHAnswers and 4Medapproved partner to bring you the latest information and guidelines regarding HITECH and Meaningful Use!
Learn More.
HIPAA Consulting Services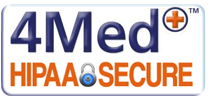 To learn more about 4Med+ HIPAA Consulting Services, click here.
Professional Training Courses

Fore more information about 4Medapproved training courses, including HIPAA training, click here.