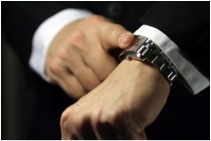 Stage 2 Final Rules have been released and the healthcare community is all abuzz. Stage 1 was heavily focused on data capturing and sharing, while stage 2 focuses more on advanced clinical processes. As a result there are changes to the core objectives that include more patient engagement and care coordination activities. One of the more standout changes for Stage 2 is the allowance of groups to submit attestation information for all of their individual eligible providers (EPs). This alone saves so much time when attesting to Meaningful Use for larger facilities.
Eligibility Changes
Since eligibility is mandated by the HITECH Act, the Stage 2 Final Rule has resulted in no changes to who qualifies for the incentive program since it has no effect on the eligibility rules. However, there is one change to the definition of a "Hospital-Based EP".
Hospital-Based EPs may qualify to receive incentive: EPs demonstrating that they fund the acquisition, implementation, maintenance, hardware and interfaces of certified EHR technology (CEHRT) needed to meet Meaningful Use without reimbursement from the hospital are eligible to apply for a "Non-Hospital-Based" status and potentially receive incentive payment.
Meaningful Use Changes
The number of core objectives has increased for both EPs and eligible hospitals while the number of menu objectives has decreased. Many of the menu objectives in Stage 1 were related to patient engagement and have now been moved to the core objectives for Stage 2 in an effort to focus more on clinical processes.
Exclusions: Starting in 2014, exclusions claimed for menu objectives will not count toward the required number of menu objectives for attestation. If exclusions are claimed then another menu objective must be selected that can be met.
Reporting Period for 2014: To allow time for participants to adopt the certified EHR technology as (which ALL incentive programs will require for 2014), ALL participants will report on a three-month time period in 2014.
Batch Reporting: Starting in 2014, groups will be allowed to attest for all of their EPs with just one file upload into the Attestation System without the need for enter data for each individual EP.
CQM Reporting: Starting in 2014, Clinical Quality Measurements will no longer be a core objective; however, ALL providers are required to report on CQMs in order to demonstrate meaningful use. Additionally, Medicare-eligible providers in their second year and every year thereafter of demonstrating meaningful use must electronically report their CQM data to CMS. The number of CQMs that are required for reporting will also increase for 2014.
Last Updated: May 14, 2013

Meaningful Use

HITECHAnswers and 4Medapproved partner to bring you the latest information and guidelines regarding HITECH and Meaningful Use!
Learn More.
Free EMR Audiobook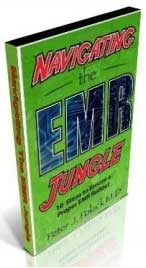 Navigate the EMR Jungle with help from Dr. Peter J. Polack MD! For practice partners and practice managers who want the physician's perspective on why, what and how to go about making this huge investment decision. Find out more.
Web EMR Consulting

Learn more about how our partners at Hielix can help guide your site to best EMR implementation. Click Here