About Buying Medical Devices with EHR/EMR Interface Options
In today's fast-paced world of healthcare IT, changes occur almost daily. Digital diagnostics, EHRs and EMRs are increasingly becoming a reality, but many physicians find themselves struggling to adopt them due to financial resources, comfort with technology or concerns about patient care. Several of the major medical device vendors realize these are difficult decisions. To help, they've created a combination of digital diagnostic devices and software solutions that make it fast and easy to capture, interpret and retrieve patient information. Whether you're a single practitioner wanting to improve workflow efficiency or a large physician group needing to integrate with your EHR or EMR, these products are designed to help with features which expand as the needs of your practice change.
Helping Physicians Provide Better Care Through Technology
A Digital Diagnostic Device along with a product such as IQmanager™ Software can streamline the efficiency of clinical workflow and staff.
A system link makes diagnostic testing faster, easier and more efficient. Run all of your tests from IQmanager Software and have full access to patient's diagnostic records at the touch of a button, all on an existing computer, tablet or laptop.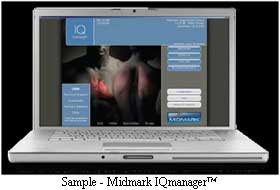 Easily pull reports, input patient data and fax information from the user interface
Reduce the possibility of errors while increasing the number of tests completed daily
Manageable, paperless office solution
Eliminate the need for and cost of thermal paper



The Digital Diagnostic System operates through an IT-friendly, two-way data exchange designed to increase the efficiency of practice workflow and connect seamlessly with approximately 80 EHR/EMR programs. Connectable diagnostic devices offer you a streamlined testing process intended to improve ease of use and efficiency and reduce transcription errors, leaving you more time for your patients and less time worrying about managing paper files and charts.
Improve Workflow Efficiency, Data Accessibility and Patient Care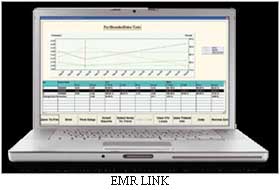 Perform diagnostic tests from within the EHR/EMR application
View and edit interactive diagnostic reports from within the EHR/EMR application
Diagnostic results automatically populate within the patient chart
Perform trending analysis and serial comparison analysis right from the EHR/EMR
Eliminate errors, duplicate data entry and streamline administrative tasks
Paperless efficiency


Digital Diagnostic Systems are designed to work in most IT environments. EHR/EMR connectivity solutions include the feature to support just about every network environment, including:

● Citrix Thin Client ● Windows Terminal Services ● Peer-to-Peer Network ● Fat Client Network ● Wide Area Networks
● Local Area Networks ● ASP Model Applications ● Web-Based EHR/EMR
Innovative Network Solutions For Digital Diagnosis
All data flows quickly and securely with Virtual Channel Software. They developed this specialized software to ensure that medical device customers could stream data safely, protecting the integrity of patient information. Connectivity software offers users uninterrupted testing and helps devices run smoothly, data flow quickly and clinical workflow move more efficiently.
Benefits include:
Minimize the risk of data corruption or data delays
Eliminate the need for com-port mapping
Allow use of USB devices in thin client environment
Minimize need to increase bandwidth
Reduce latency issues
Allow reports to be sent in a timely manner despite any delays in the network


Samples of devices designed for connectivity to most certified EHR/EMR:
ECG/EKG

Spirometry

Holter

Diagnostics

Vital Signs

Digital Scales



To consider the selection of items above, please visit our store site to browse our selection of 4Medapproved Medical Devices.
To view device brochures:
FOR MORE INFORMATION REGARDING MEDICAL DEVICE CONNECTIVITY SOLUTIONS or TO PLACE ORDERS, CALL 4Medapproved.com (800) 671-1028


Last updated: April 10, 2013

Meaningful Use

HITECHAnswers and 4Medapproved partner to bring you the latest information and guidelines regarding HITECH and Meaningful Use!
Learn More.
HIPAA Consulting Services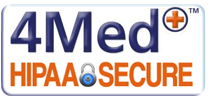 To learn more about 4Med+ HIPAA Consulting Services, click here.
Professional Training Courses

Fore more information about 4Medapproved training courses, including HIPAA training, click here.