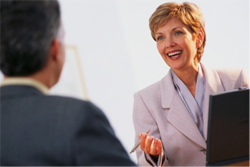 Mental Health professionals require a more "note-driven" formula for medical record creation. A less clinical, client-centered specialty suggests a less technical approach. Therefore, when selecting an EMR/PM solution it is important to seek out vendors who have identified these truly unique qualifiers and have addressed them.
Mental Health EMR templates and systems should include many of the following features:
Appointment Scheduling
Point-n-Click Psychiatry Note Templates
E&M Coding Assistance for Psychiatry
PDR-Based Prescription Writing
Decision Support (ADE, Coding)
Attached Document Management
Touch Tablet PC Capability
HL7 Custom Interfaces
Secure Internal Mail
PDA/remote synchronization
Electronic Billing
HIPAA Technical Safeguards
Cloud-based solution options
Seek out the specific items in the list above most relevant to your method of mental health practice. However, it is important to remember that your selection of technology/hardware and add-on products is even more critical to maintaining the best patient-centered workflow.
Select a Software
Click to access our complete EMR directory and choose behavioral or mental health under specialty to identify products with the specific qualifiers outlined above or call our toll-free guidance line @ (800) 671-1028.
See the 4Medapproved Mental/Behavioral Health hardware selection and add-on product selection guides for Mental/Behavioral Health as well.
Last Updated: April 10, 2013

Meaningful Use

HITECHAnswers and 4Medapproved partner to bring you the latest information and guidelines regarding HITECH and Meaningful Use!
Learn More.
HIPAA Consulting Services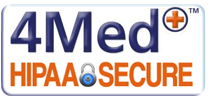 To learn more about 4Med+ HIPAA Consulting Services, click here.
Professional Training Courses

Fore more information about 4Medapproved training courses, including HIPAA training, click here.