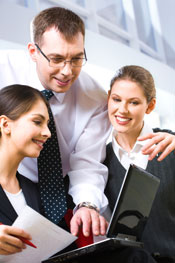 Government funded programs assisting end-users with the implementation and optimization of EMR are often limited to their immediate scope and budget. While their missions are critical, their resources can be curtailed or cut before reaching all who are seeking their services.
The free resources provided through 4Medapproved can add tremendous value and assist these well-meaning groups in better satisfying the needs of their clients.
4Medapproved provides open access for all end-users to education, interactive tools, product directories as well as consulting services.
Entities are also offered the opportunity to brand and deliver education and resources for their own clients and end-users through our unique EMRpropage system.
Tools and Resources for Nonprofit Programs and Participants
Unique Nonprofit Program Resources:
To learn more about how 4Medapproved can help your organization reach more EMR end-users, please call (800) 671-1028.
Meaningful Use

HITECHAnswers and 4Medapproved partner to bring you the latest information and guidelines regarding HITECH and Meaningful Use!
Learn More.
HIPAA Consulting Services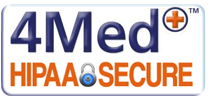 To learn more about 4Med+ HIPAA Consulting Services, click here.
Professional Training Courses

Fore more information about 4Medapproved training courses, including HIPAA training, click here.