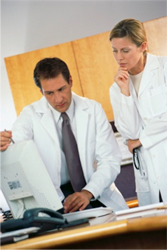 Hundreds of EHR/EMR vendors have certified their products providing medical record management for the physician and ambulatory practice.
The selection is so robust in fact, that there is a product, price and package available for every unique medical environment.
In a nationwide study in which patients as consumers were polled, results showed that nine out of ten patients believe that Electronic Medical Records can improve care and reduce the number of medical errors. Additionally more than half said they would be willing to pay extra if their records were kept in an electronic format.
As medical practices search for ways to better serve their patient and caregiver communities, the benefits of electronic record utilization become most evident.
EHR/EMR/PM Resources for Physicians and Ambulatory Practice Providers
All products listed for this specialty will be designed specifically or will have customized specialty templates. Visit our product directories or contact our product specialist team to help guide you to the best EMR solutions and decisions (800) 671-1028.
Meaningful Use

HITECHAnswers and 4Medapproved partner to bring you the latest information and guidelines regarding HITECH and Meaningful Use!
Learn More.
HIPAA Consulting Services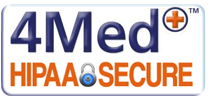 To learn more about 4Med+ HIPAA Consulting Services, click here.
Professional Training Courses

Fore more information about 4Medapproved training courses, including HIPAA training, click here.