EMR Books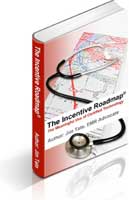 The Incentive Roadmap® is acknowledged as one of the most comprehensive and actionable guides available to healthcare professionals seeking to achieve meaningful use through certified EHR technology. The third edition adds new and expanded information including:
A new chapter on attestation, the critical last step in the ARRA incentive process
Detailed guidance for Ambulatory Surgical Centers and other multi-location situations
Updates on Stages 2 and 3 (includes expected delays in the implementation of Stage 2 and review of expected Stage 2 requirements)
End-to-end guidance to eligible providers and practices on the right way to successfully meet all the requirements for receiving incentives and covers:
Which incentive program to select
How to become a meaningful user
The registration process
Details on certification
Meaningful Use for Specialists
A downloadable version is also available.
Electronic Health Records for Dummies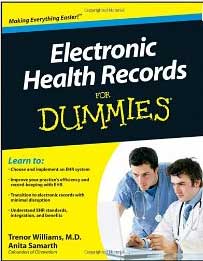 Open the book and find reasons to implement EHR, standards that affect EHR and where to learn about them, how to evaluate whether your practice is ready, different characteristics of the available vendors, how an EHR system will affect your practice, how to communicate EHR benefits to patients, important privacy and security tips, ten questions to ask your EHR vendor, and more. With this book, you will learn to choose and implement an EHR system, improve your practice's efficiency and record-keeping with EHR, transition to electronic records with minimal disruption, understand EHR standards, integration and benefits.