4Medapproved.com wants to partner with you, your firm or organization!
Did you know that the medical community will be in need of more than 50,000 new technology firms skilled in EMR and HIT over the next several years?
4Medapproved has launched an initiative we hope will help fill that void. We have created a focused network of healthcare technology professionals positioned to assist the nationwide medical community with their impending technology and EMR needs.
Who joins the 4Med+™ Channel?
EMR Product Specialists who would like to receive 1099 project work or contracts
IT professionals and businesses looking for new business
Practice management professionals and companies seeking new medical community clients
IT membership groups and organizations wanting to provide MORE for their memberships
Technology resellers looking to penetrate the healthcare market
HIT skilled consultants, looking for greater exposure and expanded referrals
Why join the 4Medapproved 4Med+™ channel?
Gain access to EMR and HIT Certification Programs
Receive a national consultant/reseller directory listing online
Access FREE online EMR/HIT tools, references, guides and resources
Receive direct referrals from 4Medapproved to new clients
Take advantage of discounted healthcare marketing campaign packages and promotions
How do you join the 4Med+™ channel?
Here are the various ways you may affiliate with the 4Medapproved 4Med+ Channel Program
1. Certify with us! All 4Medapproved Certified HIT professionals are automatically enrolled in the 4Med+™ program. Learn more about our healthcare it certification program.
2. List with us! If your firm is already proficient and working in the medical community in HIT, list your services in our tech installer or HIT consultant directories. Click this link to learn more about sponsorship opportunities to appear in our directories or call our 4Med+ Channel info line @ (800) 671-1028 ext #12.
3. Join one of our partner organizations! You may already be associated with one of our partners – but if not, you should research them to consider membership, channel affiliation or ownership. Through these groups – you will find discounted access to our certification. listing and marketing programs. Currently, our 4Med+™ program is available through:

Meaningful Use

HITECHAnswers and 4Medapproved partner to bring you the latest information and guidelines regarding HITECH and Meaningful Use!
Learn More.
Consulting Jobs

HIT Consulting Jobs is a job board delivering value to the Healthcare Information Technology community by helping match experienced healthcare information technology professionals with short and long term consultant assignments at healthcare organizations. For more information, click here.
Monthly Medical Trivia Game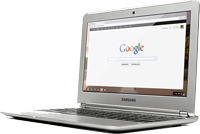 Play our monthly medical trivia game and be entered to win a Chromebook!
Click here to play.